Updated for February 2018! Handling your finances like an adult includes knowing how to deal with credit cards. We all make mistakes sometimes. For me, it was taking a cash advance from a credit card when I hit my personal rock bottom. I felt like I didn't have any other choice.
But years later, I've turned the tables on the credit card industry and now use credit cards to earn cash back and collect points for free travel, which I do often.
Here are my picks for the best credit cards across the different types of credit card offers that are available today. Note: all credit card deals are only worthwhile if you pay your balance off in full each month, like a proper adult. If you have to pay interest or a late payment fee, forget about maximizing credit card offers. Focus on getting your finances in shape first.
Best credit card bonus (for the not-so-typical adult).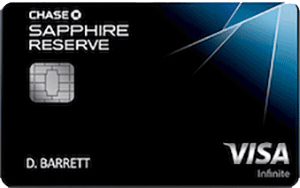 Chase Sapphire Reserve 50,000 Bonus Points. Unfortunately, Chase has ended its 100,000 bonus points offer that was available when applying from within a Chase branch. What Chase offers now is the reduced bonus point offer of 50,000 points, for which you can still apply online. That's still pretty substantial. There's a $450 annual fee for this card, not waived the first year, but you will receive a reimbursement of up to $300 for certain travel expenses like checked-bag fees.
The rest of the benefits may be worth the $150 difference between the reimbursement maximum and the fee. You'll need to spend $4,000 on the card within the first three months to receive the bonus. Get the 50,000 bonus points and you're straight fire.
Best cash back credit card offer (for adults who like money).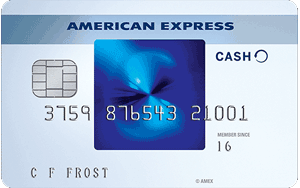 Blue Cash Everyday Card from American Express. The keys to a good cash back card are avoiding the annual fee, eliminating any hassle to retrieving the cash you earn, and finding a cash-back rate that's above the average offer. 1% cash back is easy to find, but Blue Cash Everyday beats that with 3% cash back on groceries (limited), 2% at gas stations and certain department stores, and 1% on everything else.
There is currently a bonus offer, too. Apply now to earn $200 in cash back after spending $1,000 within the first three months.
Best travel rewards credit card offer (for adults who have places to be).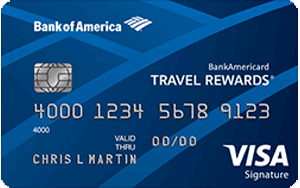 BankAmericard Travel Rewards Credit Card. If you're looking for a travel rewards credit card, you should expect to find features that make travel easy. The biggest benefit, especially for the world traveler, is having no foreign transaction fee. Bank of America's offer makes that happen, and does not charge an annual fee, either.
You earn 1.5 points for every dollar you spend, unlimited, and those points are redeemed for a statement credit that covers flights, hotels, vacation packages, cruises, rental cars, or baggage fees. There's no need to convert points to miles or points with a specific airline or hotel chain. Because you use the card normally to pay for your travel expenses, there are no black-out dates.
Right now, this card is offering 20,000 bonus points which can be used to book airfare or hotel stays without restrictions.
Best balance transfer credit card (for adults who need to simplify).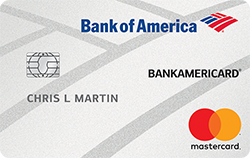 Bank AmeriCard. If there's one thing you want from a credit card you wish to use to transfer a balance, it's the lack of a fee. If there's another thing you want, it's a low interest rate so you can pay off that balance transfer without any extra costs. BankAmericard has the perfect offer. For the first 60 days, you can transfer balances from your other cards for free, and you'll have 15 months to pay off that balance without paying a cent in interest (0% APR) as long as you pay at least the minimum due each month.
This is the perfect opportunity to consolidate your balances across several cards and create one manageable, monthly payment. But pay the balance in full within the 15-month period! As a bonus, your purchases during the first 60 days will also be treated to the same 0% APR for the first 15 months.
Best credit card offer for students (for adults who are trying to adult).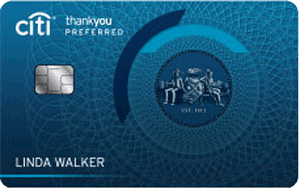 Citi ThankYou Preferred for College Students. I got my first credit card in college. I signed up and got a free tee-shirt. You get more when you are approved for Citi's card for college students, probably the credit card offer with the most chill. There's 2,500 bonus points available for those who sign up, and you have to spend only $500 in the first three months to qualify.
The purpose of a student card is to help you build credit, so don't expect too many frills besides the basic rewards and introductory 0% APR for 7 months.
Best small business credit card (for adults who think they're important).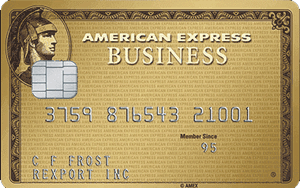 Business Gold Rewards Card from American Express. This is the standard, and if you're building your business beyond yourself, this is a great choice. Watch out for the $175 annual fee (waived for the first year) with the AmEx Business Gold Rewards Card. But, there's currently a 50,000 bonus points offer, requiring only $5,000 in purchases over the first three months.
This is a charge card, not a credit card, so you pay your bill in full every month.
Best credit card for building credit (for adults who are just starting to adult).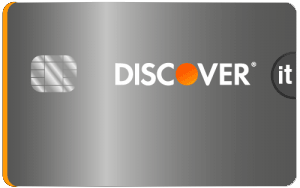 Discover it Secured Credit Card. Building credit can be difficult if you didn't have certain advantages growing up, like parents who had their own solid credit and a desire to ensure you were starting your adult life with good credit. Without those benefits, creating a solid financial future for yourself and your family will have more obstacles.
Secured credit cards help establish credit, which allows you to qualify for better mortgage rates (or a mortgage at all) when the time comes, better interest rates for other loans, better prices on insurance, and even better apartments. While you'll be approved for the Discover it Secured Credit Card without a credit history, this is more than just a basic card. You earn cash back on every purchase (limited) and receive your FICO credit score for free.
What's in your wallet?
Tell us what kind of card (or cards) you have. And what's the best feature or you? Cash back, travel rewards, or something else?
Like what you've read?
Join other #adults who receive free weekly updates.
For a limited time
you'll receive our new book,
The Best Bank Accounts for Adults,
when you sign up!
Best Credit Cards for Adults, February 2018
was last modified:
March 21st, 2019
by