Disclosure: Adulting.tv may be compensated if you take action after visiting certain links in this article at no cost to you. We stand by our editorial integrity and would not be linking to or discussing this topic if we didn't believe it was in the best interest of you, our audience.
Have you been hearing a lot about side hustles this year? The "gig economy" is starting to become a major force in people's lives for building financial security — and maybe even financial independence.
Chances are really good you know someone who has a full-time job but spends some of their time driving for Uber. Maybe your cousin has a side hustle selling jewelry online. I bet they talk about it as often as they can, too. Making money on the side, regularly, can change someone's life, so it makes sense they're going to want to spread what they've learned.
But not everyone needs to be so vocal about how they make money outside of their regular employment, whether it's something they do on their own or for a company that makes side gigs easy. Some of the less conspicuous side hustles can do just as well, and you don't have to feel like a jerk for always trying to sign up your friends for that extra bonus.
The bottom line is that the experiences you want in life don't always come cheap (though there's nothing wrong with finding frugal fun). Day jobs just don't cut it anymore. Not too long ago, you could live a "middle class life" on one income. Now most middle class families have two incomes, but those who are really doing well supplement two incomes with a side hustle or two.
And it's even better when your gig will produce cash you can use without much work.
Side hustles don't make you rich quickly. You won't become a millionaire overnight, but you do give yourself some flexibility when you want to provide for yourself or your family a little bit better. Don't worry about going full-time with a side hustle — but maybe that will be an option down the road.
For now, check out a few things you can do. We've picked our favorites, based on what's easy and provides a good return for your time without requiring a huge commitment.
Use the internet.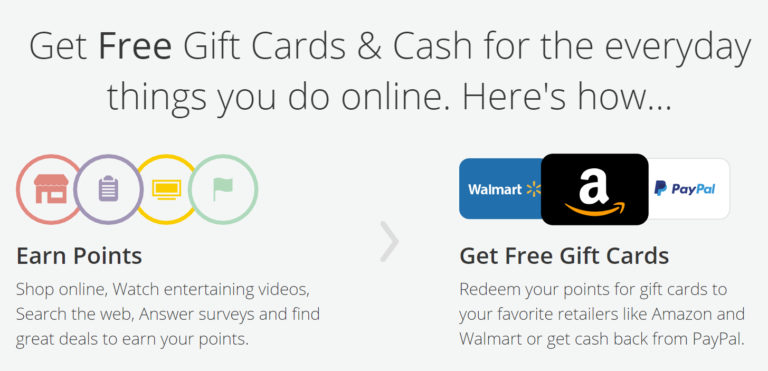 You're using the internet already, reading this article. You're shocked, I can tell.
There are so many ways you can make money without doing anything more than what you may already do with your time on the internet on your mobile phone or your computer.
You spend so much time online, you might as well get paid for it. That's where Swagbucks comes in. How often do you search for something online? Use SwagBucks, and you earn points for every search. So maybe you change from Google to Swagbucks. You can even make Swagbucks your default search engine so every time you type something in your address bar other than a web address, you could be earning Swagbucks.
It's not just search. Have you ever purchased something online, whether for yourself or for friends or family? I bet you've bought at least one thing online this season. If you do, this next Swagbucks tip is for you.
Use the shopping portal at Swagbucks and shop at your usual stores. You earn points when you make your regular purchases through SwagBucks. So you don't even have to spend any more money than you already spend — you don't have to accumulate any additional items you need to keep around your house, let collect dust, and eventually throw away. These are the same purchases you'd normally make, just with earning a bonus.
You can earn even more points by watching videos, answering surveys, playing online games, finding deals, and even taking advantage of free offers. Yes, you read that right — you get paid to get things for free.
I'm not big into online games, but I know that this is a HUGE industry, and people frequently let time slip by crushing candies or mining jewels. Check out SwagBuck's collection of online games.
When you earn points, you can cash them in for money through PayPal or for gift cards from the places you already shop from, like Amazon and Walmart. There's even a Swagbucks mobile app to help you earn more points.
Sign up for Swagbucks and start earning money in less than ten minutes.
Fill out surveys.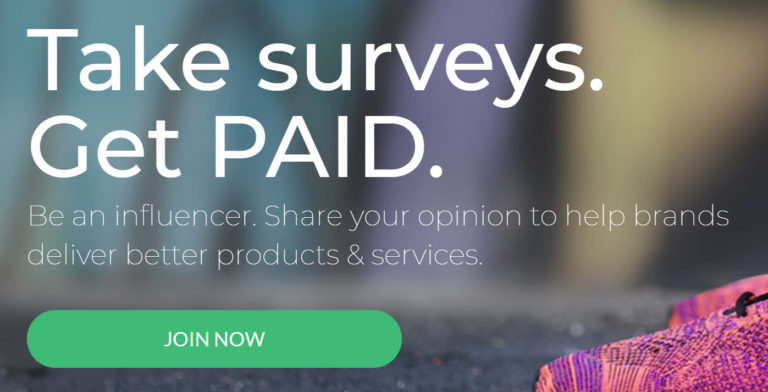 If you like the idea of filling out surveys with SwagBucks, you can do even more with Survey Junkie. Survey Junkie has a ton of surveys available, and based on your profile, you can qualify for many of them. The payouts are quick once you've earned $10.
SwagBucks and Survey Junkie go hand in hand when it comes to filling out surveys for cash; you can join both and see which works best for you, or continue doing both.
There was a period of time a few years ago I spent a few minutes every day filling out surveys. I can't say it was for me, and just like me, not every side hustle is going to be right for you. But it's an activity you can practically do in your sleep or while watching television or while studying for midterms, and the result is more money in your account.
Open your Survey Junkie account and complete your profile in about fifteen minutes.
Shop online.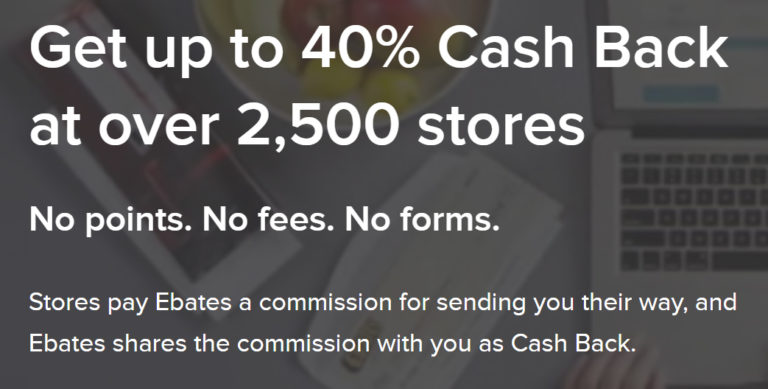 Just like with SwagBucks, shopping online can prove to be profitable for yourself. Ebates has this down to a science. There are hundreds of options for shopping sites, and as long as you visit them through the Ebates portal, you'll earn cash back for every purchase.
The merchants available through Ebates are all familiar companies, and chances are good you shop at many of these already. If your usual store isn't listed, chances are good Ebates has one of its competitors, and the cash back you'll get from making your purchase will be worth shopping at a store.
A few years ago, I was an Ebates junkie. Whenever I needed to buy something online, I checked Ebates first to make sure the company I wanted to purchase from was a partner that earned cash back for me. If not, I could easily find the same item, same brand through one of Ebates' partners. Because I also had a website with a large audience, I also earned a pretty nice commission whenever someone I knew signed up for their own Ebates account and began earning their own cash back.
Sign up for Ebates and start earning points towards cash back in minutes.
Which of these side hustles is right for you?
Or do you have your own suggestion? While I really like these top three, we like the idea of side hustling so much that we have more than 50 additional side hustle ideas that will get you earning $200 in a day. Pretty good deal, right?
Like what you've read?
Join other #adults who receive free weekly updates.
For a limited time
you'll receive our new book,
The Best Bank Accounts for Adults,
when you sign up!
The Top 3 Side Hustle Ideas That Actually Work
was last modified:
May 15th, 2018
by