Maybe you've been following along with our reading series. Maybe you've gone through all the benefits of reading and maybe you've even signed up for our reading challenge. But maybe you're struggling to get those books read because you can't find the time or you can't get to the library or buying books isn't in your budget right now. And maybe it's making you not want to read.
That's not cool. Not cool at all.
Fortunately for you, there's a ton of apps that you can add right to your smartphone or tablet that give you access to all the books you can want, making it easier for you to find and take your books with you. Best of all? Most of them are free!
Here are some of my favorites: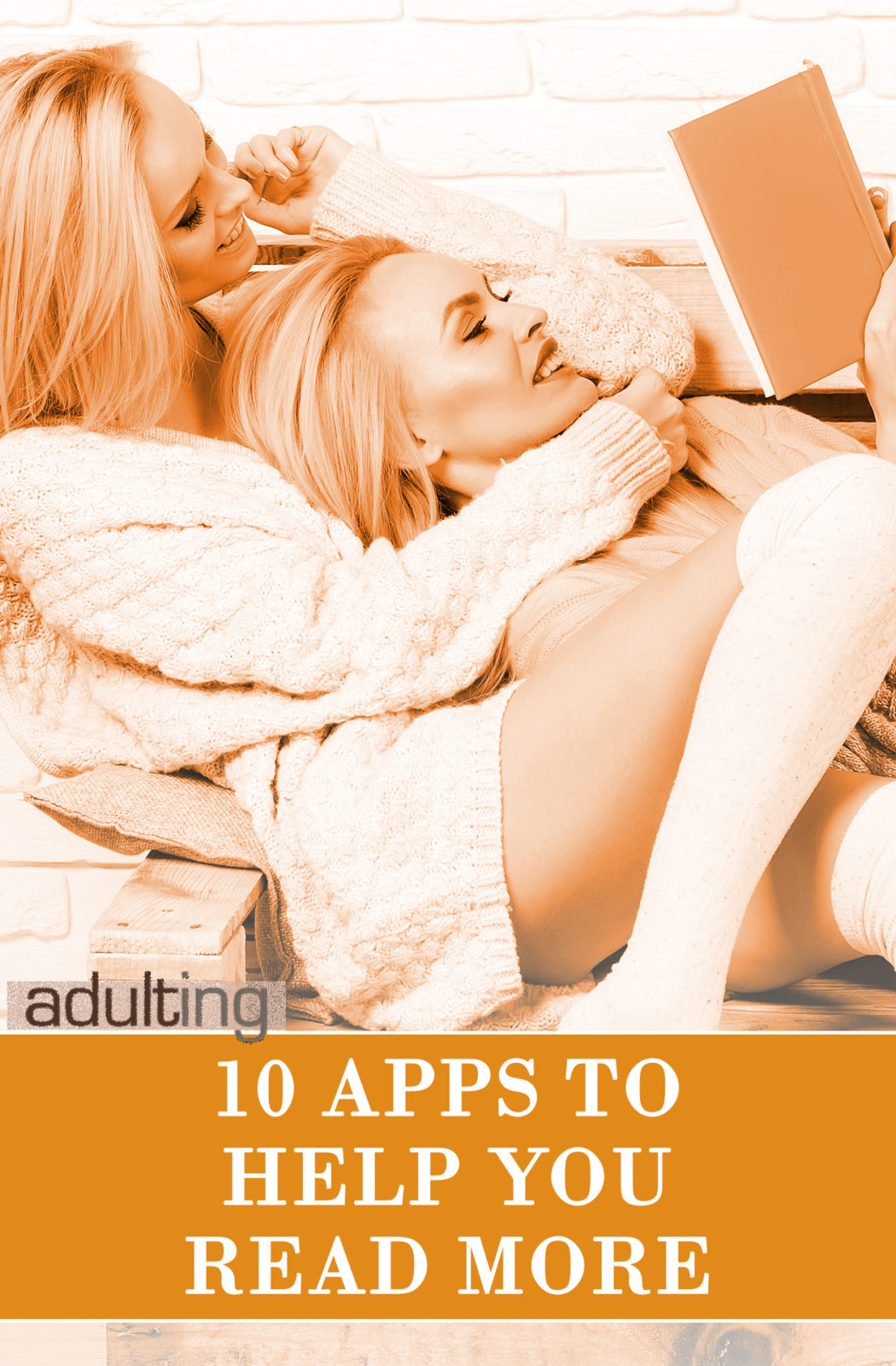 Kindle. If you want the benefits of a Kindle without buying one (or if you're like me, you want one but don't want another device to keep track of), all you have to do is download the app to your phone or tablet. It's free and you get most the perks of owning a Kindle (for instance, you can't access the Kindle lending library or Amazon store directly from the app. At least I can't. If you know how to do this, please share your tricks.)
Flipster. This is a free library app for magazines. It's great if you want to read magazines but don't want to commit to any subscriptions. You can't get all the magazines but you can get a lot and there's a ton of variety. All you need is a library card.
Overdrive. Another free library app but this one is for books. You can access your library's entire eBook catalog (pro tip: sometimes the wait for an eBook, especially a new or popular book, is shorter) and not only that, you can add books from places like Project Gutenberg (more about that in a minute) and you can read books directly on the app. Again, all you need is a library card. P.S., you can also get audiobooks via Overdrive.
Project Gutenberg. An online database of free eBooks that have expired US copyright protections. That means not only can you read them for free, you can use the material in them as you see fit. A word of caution: double check to make sure the book you're reading has an expired copyright as there are some with protections.
BookBub. A daily deals site exclusively for eBooks. Books range from obscure to popular, there's a range of genres, and there are often free books available.
Serial Reader. Not to be confused with the incredible podcast, Serial Reader is an app that helps you read classics in 20 minutes a day. It's perfect for people who want to dive into classic literature but don't have a ton of time each day.
Litsy. A hybrid of Instagram and Goodreads, and it's exclusively devoted to bookish things so if you find yourself scrolling through IG just for book pictures or reviews, or for ideas on what books to read, get on Litsy stat.
NetGalley. THE source for ARCs. They're free, they're eBooks, and the only thing you need to do is review the book somewhere. You won't always get all the books you request but you will get most of them. The best part is finding ARCs (Advanced Reader Copies) of books by popular authors and getting to read them before all your friends.
iBooks. If you have an iPhone, you don't even need anything else because you have a bookstore and reading app built into your phone! If you use your library app or Overdrive or any of the other ones listed, you can have the book delivered right to your phone in ePub format for easy iPhone reading.
Google Play Books. Similar to iBooks but I'm not sure if it comes as a default on Androids. If not, you can simply download it and access the millions of books in the Google library.
For those who like audiobooks, there's Audible. However, it's not included on the list because not only is there a membership fee, you have to pay for the audiobooks. Same for Kindle Unlimited. You pay a monthly fee ($9.99) but unlike Audible, you can download and read all the books you want without an additional cost.
Now that you have your books literally at your fingertips, it's up to you to carve out the time to use them. My favorite tip? Every time you feel the urge to open Facebook, open your reading app instead. Before you know it, you'll be through one book and onto the next!
What apps do you use to keep up with your reading? If you use any of the above, which are your favorites?
Like what you've read?
Join other #adults who receive free weekly updates.
For a limited time
you'll receive our new book,
The Best Bank Accounts for Adults,
when you sign up!
10 Apps to Help You Read More
was last modified:
May 18th, 2017
by