A few weeks ago, I finally experienced what it's like to be the "rich" friend. A group of girlfriends and I, people I've just met recently, were talking about going skiing. The trip can cost almost $100, including gas, meals and lift tickets. That's a hefty amount for me, but something I can afford.
One of the girls in the group said she couldn't afford to go. The rest of us said we understood, and that's when it hit me.
"Wait, I'm that friend that can afford things now."
Things were different a couple years ago. I was trying to pay off my students loans and was putting any extra money toward my debt. I said no to parties, dinners, and cross-country trips. I said no to hobbies, concerts, and movies.
I remember feeling jealous and judgmental of my friends who could travel and not think about how they weren't putting money in their retirement funds. Or people who gave to charity while deferring their loans. I gave $25 at weddings, lamenting even that amount.
While I was in college, most of my friends and I were on the same level. We spent money with abandon, even though we all claimed to be broke.
I keep thinking back to one of the first episodes of "Friends," where Rachel, Joey, and Phoebe have to bring up that they can't afford to go out to eat or buy concert tickets. I've never had that difficult conversation with a friend, but I have been the one to suggest hanging out at my place instead of going to the movies.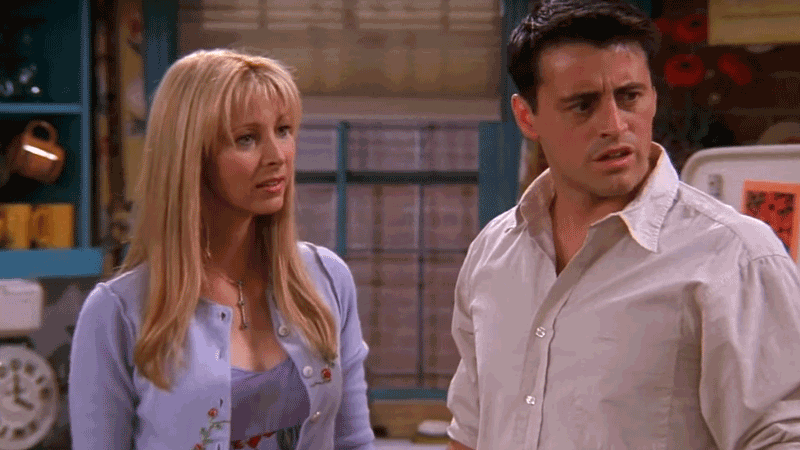 Now my husband and I don't mind picking up the check when friends come in town — we've even treated his parents to dinner occasionally. If you want to feel like an adult, try buying dinner for your in-laws. That will make you feel like an adult faster than you can say "health insurance premium."
I like this feeling. For the first time, my life has options. I just bought tickets to see one of my favorite writers, Elizabeth Gilbert, speak. When purchasing the tickets, I splurged on the VIP package, which includes a cocktail reception with Gilbert. A year ago, I would've bought the cheapest ticket and considered myself lucky.
The good news is that there are always alternatives to pricey forms of entertainment. You can watch a movie at someone's house instead of going out. You can bake together instead of grabbing dinner. The same way that my friends compromised for me when I was unwilling to spend money, I need to do for other people.
It may mean that they won't be able to come to ski trips or big concerts, but they'll be available for drinking wine at home and rewatching a "Harry Potter" movie.
I've seen my parents manage friendships while earning differently than other people. It's not about being ditching the friend who can't afford to go to the restaurant you want to go to, it's about being a friend and finding ways to bridge that gap.
The best experiences are the ones when you have the right people.
Like what you've read?
Join other #adults who receive free weekly updates.
For a limited time
you'll receive our new book,
The Best Bank Accounts for Adults,
when you sign up!
When You're the Rich Friend
was last modified:
January 13th, 2017
by