I understand the objections to owning a bank account, and I share many of the concerns. But proper adulting is nearly impossible without one of these best bank accounts, like it or not.
There may be some people in modern society who live a cash-only life, but that's going to continue to get more difficult as time goes on unless they make many other sacrifices as well.
Why you absolutely need a bank account.
A bank account may be the only thing that gets you thinking about the future. When all of your mental energy is spent worrying about how you'll make it through the week, you have no capacity for any kind of higher-order thinking. But that concern for the future is what is going to sustain you and your family over the long term.
Are any of these goals important to you?
Retiring from work and enjoying life all day instead of working until you die.
Buying a house.
Being able to support your children and eliminate unnecessary barriers for them.
Remaining calm when an emergency means you have to spend more money than you planned, sooner than you planned.
If at least one of these sounds appealing, start considering your future needs and saving for them.
Putting money aside is the gateway to flexibility. When you have access to cash, you have more choices. You have more freedom. It is the first step. It's not enough to just save cash in your home. While it's not a bad idea to stash some in case of emergencies, it's dangerous to keep too much in your home or in your hand. It's unprotected. It's vulnerable. It could disappear, either by somebody finding it who shouldn't, or by spending it when it would better for it to remain untouched for later.
Money in a bank account is safe. It will not disappear. In the many years of bank accounts being insured by FDIC, no one has ever lost money in a bank account. Even when banks fail — and some did during the latest recession — every customer had access to their money. The same cannot be said for cash hiding under the mattress or sitting on the shelf in a pickle jar.
Savings means the bank is working for you. When you deposit money, you are giving the bank the right to invest even more, and they often do by granting loans to community businesses and organizations. Banks earn money on these loans, and in general, some of that is passed onto you in the form of interest. Interest rates have been low lately, but those rates will eventually improve.
In the past, banks offered savings and checking accounts for free because they were making enough money from loans. As the depositor, your money is helping the bank earn a profit. But low interest rates have changed the situation, so now customers often have to shop around to find the best deals for bank accounts, but a free account shouldn't be too hard to find.
There's the ugly side of banking…
7 percent of households in the United States were unbanked in 2015, and that means that more than 15 million adults and more than 7 million children do not have access to a savings or checking account.
So how are these households, plus the more than 50 million adults and 16 million children who do own savings or checking accounts but are still considered underbanked, manage their money?
They use alternative services: check cashing at special storefronts or inside other retail stores like Wal-Mart, payday loans, pawn shop loans, and auto title loans. These services are expensive and tend to take advantage of individuals who feel they have no other alternatives.
… And there's the uglier side of banking.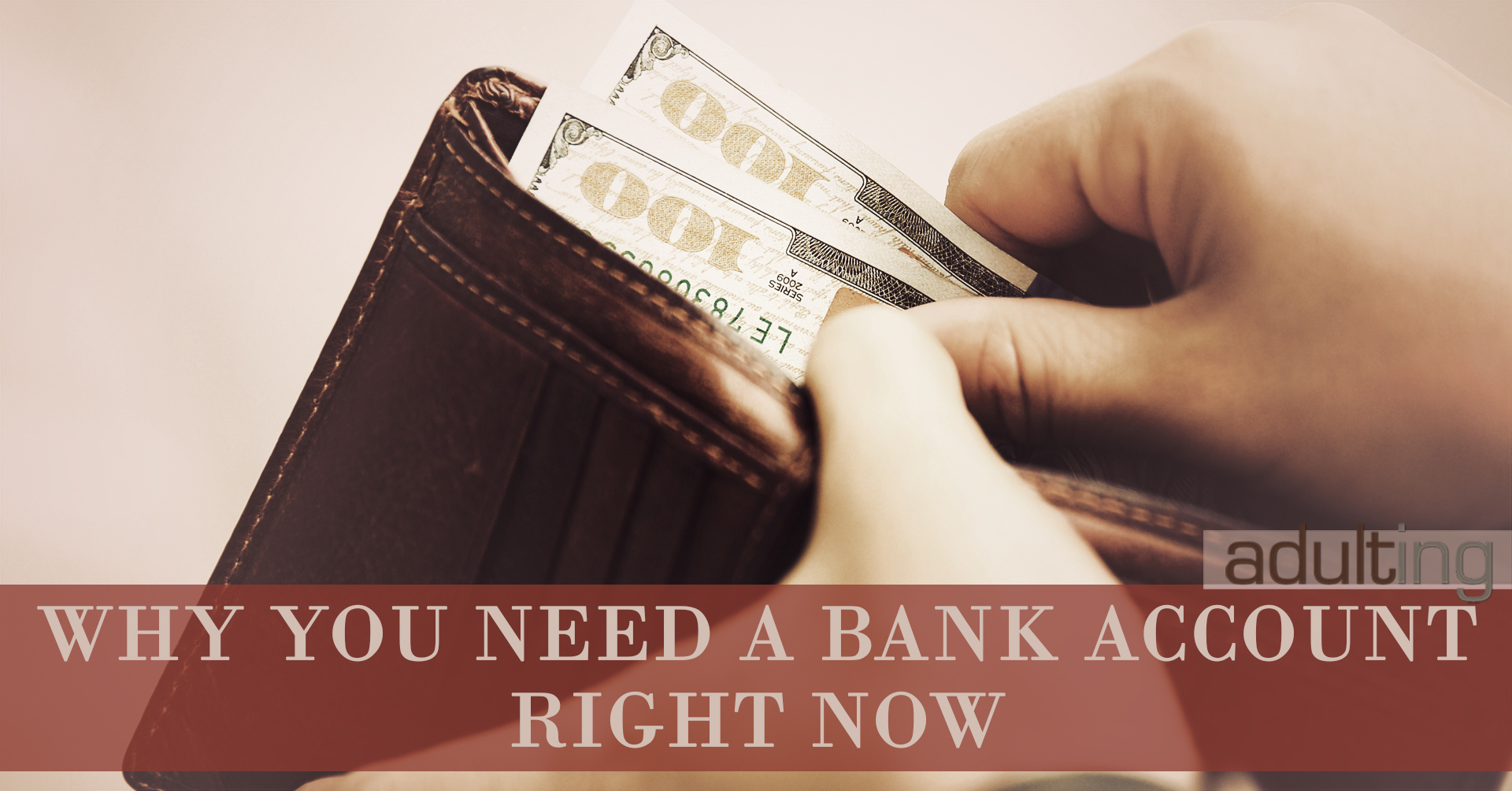 Why does it seem like the traditional banking route is no longer the best way to handle finances?
There never seems to be enough money. 76 percent of Americans live paycheck-to-paycheck. After taxes, every cent is spent on things that seem necessary. Often, this means rent (or mortgage payment), food for the family, and basic utilities. That's if a paycheck is coming in at all. Living on disability, Social Security, or unemployment results in even thinner income available for necessities — if any.
This is a difficult situation, and the lack of cash flow makes a bank account seem unnecessary, even if that's not true.
The banks don't behave well. Every week, there's another news story about a major financial institution taking advantage of its customers. Wells Fargo just happens to be the latest bank to be caught in a scandal, opening accounts for customers without their knowledge.
The financial industry has a powerful lobby, and they will continue to make things difficult for customers for the benefit of their shareholders, and even the shareholders lose out in the end.
Credit unions don't run into as many problems because there are fewer conflicts of interest. Credit unions don't have shareholders, so any profit they may have finds its way back to customers — who are members — in some form.
You may not be able to open a traditional account. I look at my debit card, and it says I've been a customer since 1989. That means that an account has been open in my name since I was thirteen years old. My parents opened an account for me and showed me how to use a checkbook. (Neither debit cards nor ATM cards were widely available when big hair and pastels informed the zeitgeist.)
Not everyone has the benefit of financial role models. Those lacking are slower to build credit history and positive financial skills. Without a history in the banking system it's difficult to get approved for that first account on your own, but it's never too late or too early to take some steps forward.
Here's what you can do right now.
Online bank accounts are the best options. If you're comfortable buying items from Amazon.com online, you should be comfortable banking online. It's more safe and secure than banking in person. Unfortunately, opening a bank account online often requires that you have an existing account to transfer money. There are ways to get around this, but it's not easy.
Let's go right to a bank or credit union first.
Find a credit union in your town. There are seven within five miles of my apartment, and that's a fact I discovered by using the credit union finder at A Smarter Choice. An urban neighborhood nearby has more than 14. Take any cash you've collected recently and bring it in. Talk to a banker about your free options for checking and savings accounts.
When you have a real bank account, you break the cycle of paycheck-to-paycheck living. You begin thinking about the future. You stop wasting money on services like check cashing and short-term loans. You set yourself up for success. You set a good example for your family, now and for future generations.
Like what you've read?
Join other #adults who receive free weekly updates.
For a limited time
you'll receive our new book,
The Best Bank Accounts for Adults,
when you sign up!
Why You Need a Bank Account Right Now
was last modified:
April 1st, 2017
by