When you're struggling financially, you might have two different ways of dealing with it. You might freak out because you can't deal. Or you might just stick your head in the sand and ignore your problems because it hurts too much.
That's what I did when I was dealing with the worst of my money problems. I had to hit rock bottom before turning my life around. That gave me a chance to figure out what my financial values are.
1. Money is not for the sake of money.
With money, you have to be that annoying kid. The one who asks, "Why?" after every sentence. "I want to be a millionaire." "Why?" "Because I want to be rich." "Why?" "So I don't have to be concerned about having enough money." "Why?" "So I can do the things I'd like to do." "Why?" "Because I want to travel the world."
Finally we get to an answer. There's no point in having a high balance in the bank or a long-term investing strategy if there isn't a goal other than gathering that money. If your only goal is to retire with a million dollars, you're totally missing the point. The purpose of money is to do something with it. What do you want to do?
2. Balance financial independence with helping others.
What would you do if you ended up with one million dollars that you didn't plan on having? How about one billion? What else is there besides "financial independence" (having enough money to do what you want without worrying about earning more from working)?
Don't forget to look outside yourself and your family. Help others, especially those who don't have the same types of opportunities as you. You don't need to be financially independent to start making a better world. Some of the most charitable people are those who are not wealthy. Find the right balance for you between making yourself rich and contributing to a rich experience for the world.
3. Are your assets on display?
If you feel the world is a competition or that you have something to prove, you probably have less of a problem with showing off your success. Grow up in a community where success is hard to find, and you feel this even more. You celebrate your success publicly, because it not only helps validate you, but it gives hope to others.
But this perpetuates the idea that money and wealth somehow make people superior. And the competition isn't only about wealth. Look around and you'll see people trying to prove that they have the skills to save more money than anyone else. Money brings out your competitive nature. Whether it's about earning money, having a wealthy partner, or saving money, you may feel the need to show off.
Showing off tells people you're not confident with yourself. People don't need to know about your success. Keep it quiet and do good with your money without fanfare.
4. Wealth isn't something to idolize.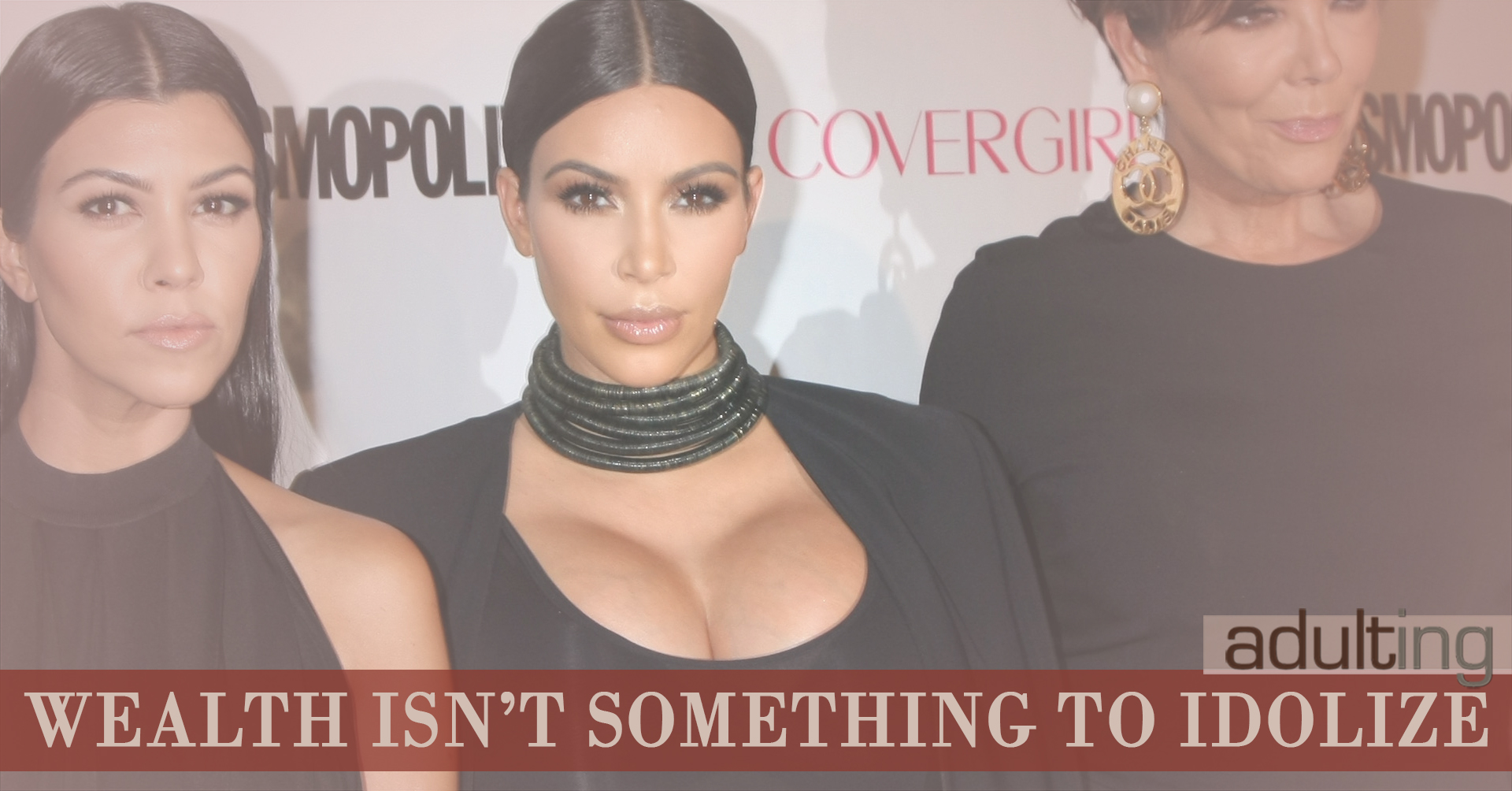 We see popular people living well and we want to be like them, whether it's the musical artist who's an "overnight success," a Kardashian, or just some couple on House Hunters International.
Have you seen all the books and blogs that supposedly teach people how to be rich by thinking like a rich person? As if changing your "mindset" will give you the same opportunities experienced by people who have lived their entire life surrounded by wealth? Yes, you do have to have a positive life philosophy if you want to be able to handle the wealth you build, but you won't gain anything by just thinking like a rich person. Financially successful people are not better or smarter than the rest of us.
Strive to be a person of strong character, not a person of a huge bank balance.
5. Money isn't related to human decency.
On that note, we often confuse wealth with living as a good human being, just as often or if not more than we characterize wealthy people as "evil." These are both wrong! If you are a bad person before becoming wealthy, you will remain a bad person when you become wealthy.
Just like wealth doesn't lead to decency or indecency, the lack of wealth doesn't correlate either. Poor people aren't necessarily lazy. They aren't necessarily hard workers, either. Everyone has a life full of their own circumstances that often don't correspond with any stereotype or generalization. Separate someone's character from their wealth, and don't make assumptions.
6. Financial success isn't a reward for hard work.
You do your chores, you collect your allowance. This is supposed to be a life lesson for kids about how the real world works. Except it's not!
Yes, you do get paid when you show up for your job, but how hard you work often is not related to how much you get paid. I worked for an arts organization after college, and I worked hard. There were times of the year I worked 80 hours a week and the job consumed my life. Didn't make much money, though.
There are wealthy people who never worked a hard day in their life. Many have, though, so having a great work ethic is still the best approach to build wealth. The problem is that it's far from a guarantee. Sometimes working hard just doesn't pay off. A vast amount — the majority — of people throughout the world work hard their entire lives but will never be wealthy.
Financial success requires grit, but also much more.
What are your financial values?
Like what you've read?
Join other #adults who receive free weekly updates.
For a limited time
you'll receive our new book,
The Best Bank Accounts for Adults,
when you sign up!
6 Healthy Financial Values to Fix Your Money Attitude
was last modified:
January 13th, 2017
by