Podcast: Play in new window | Download
Many Millennials are putting off traditional life milestones like marriage, buying a home, and starting a family. Many Millennials have subscribed to the "you only live once" – YOLO.
Travel is a big deal for many young adults who want to experience life before responsibilities and age weigh them down. But do you risk running out of money later?
You don't have to give up experiences now. Plan ahead, and take steps to be responsible with your finances, and you can YOLO now, and still achieve financial freedom later.
Be sure to listen to our suggestion for things you can do right now to set yourself up for success in the future, even while you YOLO today, like creating a life map and investing.
Concepts
Do you really need to hit the "traditional" life milestones in "proper" order to be an adult?
Why now is a good time to YOLO.
You don't have to travel abroad to YOLO. There are plenty of ways to seize the day without leaving the country.
How to be smart with your money, even while you have a good time.
Tips for laying a solid foundation so that your YOLO adventures don't lead to financial ruin.
Video Clips
Become a Friend of Adulting
To get Adulting delivered directly to your device, subscribe using Apple Podcasts, Stitcher, Google Play, or your app of choice.
Join the Friends of Adulting! Please leave an honest review on Apple Podcasts. We would really appreciate the feedback!
Resources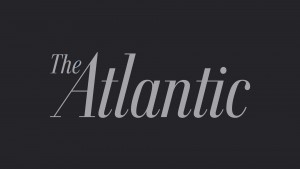 How millennials are changing travel
Like what you've heard?
Join other #adults who receive free weekly updates.
For a limited time
you'll receive our new book,
The Best Bank Accounts for Adults,
when you sign up!
[A020] YOLO, Yo? Carpe Diem Without Sacrifice
was last modified:
September 27th, 2017
by