When you start a new job — including your first job — salary seems like the most important issue.
Making money is important. We all enjoy eating and most of us like to have a little fun, too. But it's not just about the salary or the hourly wage. When my now-ex-husband got his first real job after, I was shocked, shocked, at how much easier life became with addition of benefits.
Health insurance is your BFF.
The biggest bonus was health insurance. We'd been paying for private health insurance for a decade, using my earnings as a freelancer to pay for everything. With his employer subsidizing our coverage, our premium was cut in half, and we had a better plan. I swear, one of the biggest disappointments of the divorce was the prospect of going back to being entirely responsible for my own health insurance.
Your employer might be paying as much as 68% of your premium if you have health benefits, according to the Bureau of Labor Statistics. If you are paying $250 per month for your health benefits, there's a good chance they cost as much as $368. That's a savings of $118 a month. It's like making an extra $1,416 a year.
Paid vacation days are totes amazing.
Get paid even while you aren't at work? Yes, please! If you can negotiate a package that allows you to take vacation days and still get paid for them, you are doing something right. It might be worth it to accept a little less in terms of salary if you don't have to worry how you'll make up the days you missed to attend SXSW.
Even if you don't get paid vacation days, some companies are willing to offer extra personal days (although you won't get paid). If you could take extra time off to live life, would you take it even if you aren't getting paid? I would.
Nothing beats flexibility.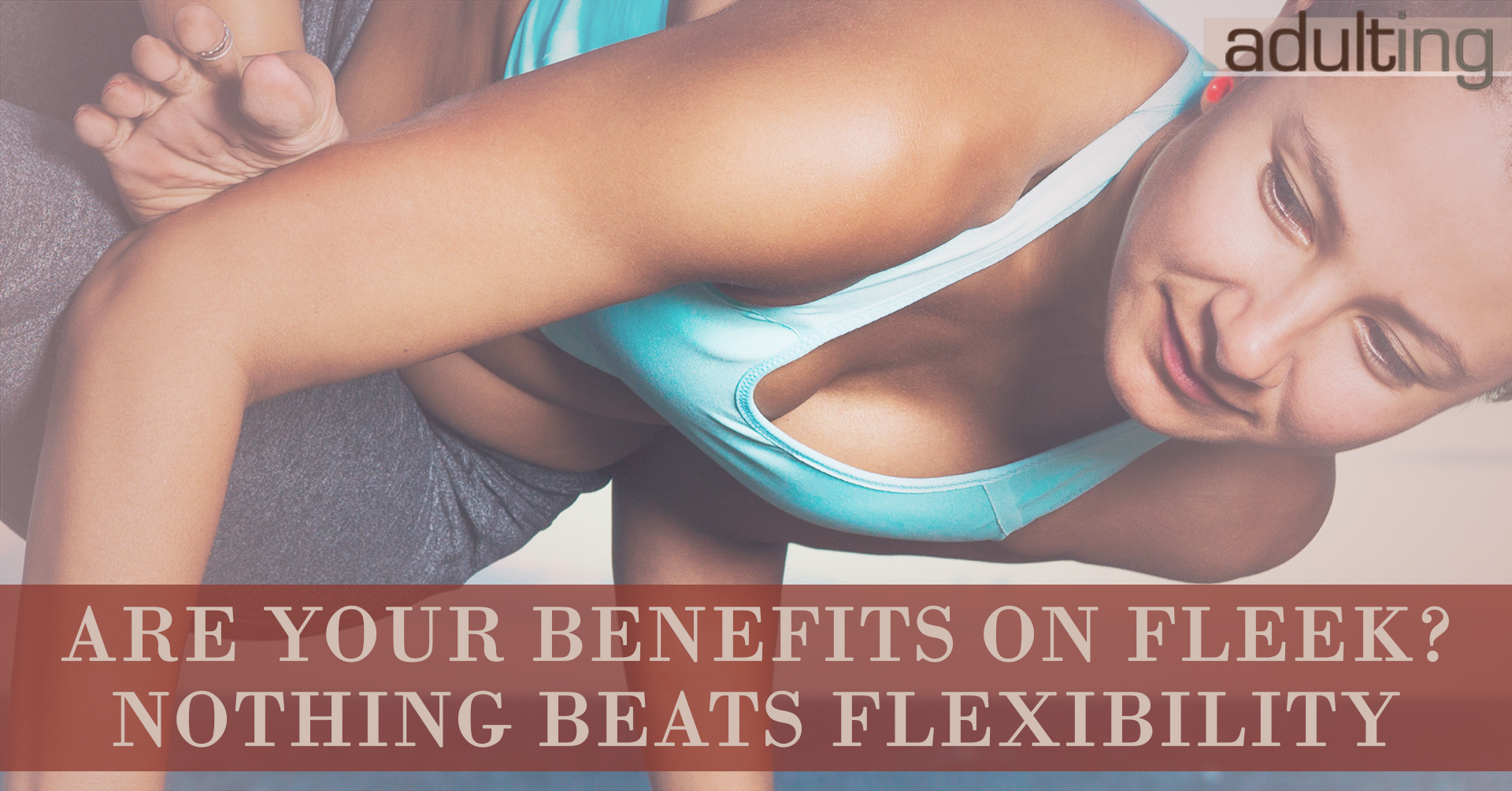 There is nothing — nothing — I value more than freedom and flexibility. Increasingly, companies are offering benefits that include flexible work schedules. Thanks to technology, a number of jobs now come with location independence, and there are some companies that allow completely remote workers.
Even if you don't get to work in your jammies or from the coffee shop every day, you might be able to negotiate telecommuting privileges for two or three days a week, or customize your schedule to come in earlier or later in the day.
I have a friend who is willing to accept a little less in terms of salary because his employer allows him to work three 12-hour days a week. That means that he has four days off each week, and is still considered full-time and enjoys health benefits. That level of flexibility is worth $5,000 a year to him.
How fierce is your retirement plan?
No matter how much money you make, investing can help you prepare for the future. The easiest way to invest is through your company's retirement plan. Your money is automatically withheld from your paycheck and invested for the future. And if your company's plan is truly fierce, you'll get an employer match. That's free money that goes toward your future, building your retirement portfolio. It's hard to beat that.
Other epic benefits.
Companies are interested in attracting the best and the brightest, and if that's you, there are plenty of other epic benefits that you might be able to enjoy at the right company — and that might be worth more than mere money:
On-site fitness center or a paid membership to a local gym
Meals in a cafeteria that serves actual food
Tuition reimbursement
Career development and training resources
Equipment, such as a smartphone or a laptop
Attractive and diverse workspaces (including open offices, standing desks, and other innovative perks)
There are a number of companies willing to offer high-end perks, ranging from concerts to concierge services.
Before you get hung up salary, think of your preferred lifestyle. Your life is going to such if you work 80 hours a week with no time for true enjoyment. You might have a lot of money, but are you enjoying life now?
The right benefits can be worth more than a couple thousand extra dollars per year.
Like what you've read?
Join other #adults who receive free weekly updates.
For a limited time
you'll receive our new book,
The Best Bank Accounts for Adults,
when you sign up!
Money Isn't Everything: Are Your Benefits on Fleek?
was last modified:
January 13th, 2017
by